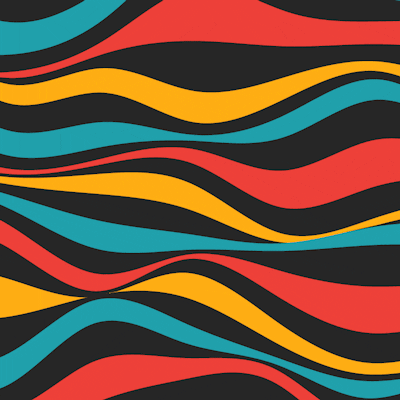 Brands are living entities
Brands are living entities that are created to help people identify company and product offerings. When a brand is created, the perception of it belongs to the public at large, with each person equally contributing their money, time and resources defining what it is. Companies will invest thousands to millions of dollars not only in creating and maintaining their own brand's identity, but also that of their competitors.
Hence, why the process of branding should never be taken lightly, as there is a risk of losing ownership over the perception that exists in the minds of others, by allowing competitors, stakeholders and individuals the opportunity to create and maintain a brand's narrative. Once a brand is matured, it can be very costly for a company to change narratives placed by others. In summary, if you don't invest in your branding, others will ( in support of their own agendas).
Ryan Perez is a proclaimed "brand wizard", whose unique approach helps companies build and maintain long-lasting brands, by analyzing their functions and relationships with contractors, competitors, consumers, suppliers, and stakeholders. Once Ryan understands the context of a companies operations, he and his team create narratives that match a companies goals and objectives. He then creates a maintenance plan and a series of metrics that help a company measure, manage and control their brand's identity.
Bow Tie Kreative websites can do more than you think.
About Bow Tie Kreative
Bow Tie Kreative is a online digital agency that specializes in building and marketing online businesses. Our team has over 15 years experience working brands, politicians, celebrities, small business owners and entrepreneurs.
BTK has worked over 40 brands + helping them do more with their online marketing presence. Bow Tie Kreative is more than just a web design agency. Based in beautiful Calgary, we believe in providing people with all the tools they need to create a digital footprint.

In the changing virtual landscape, we realize that a website is just the start. We also offer plans that involve search engine optimization and social media campaigning. You'll never have to look further for all of your online business needs. We're on the job! BTK gives you the opportunity to focus on what's important, while we take care of your digital footprint.

More than just website design and development.
BTK offers services that include branding consultation and development, social media marketing, graphic and logo design, desktop publishing, illustration, copywriting, motion graphics and live stream marketing services.
Branding and Identity
Bow Tie Kreative specializes in creating brands, and helping clients build awareness around their companies initiatives.
Graphic Design and Illustration
We will help you create visuals to help tell the story of your brand.
Logo Design
A logo isn't a brand. It acts as the symbol that represents your brand narrative. We will help you draft up the right image so that people recognize you and understand what you have to offer.
book
Narrative Creation
We analyze your story then we create narrative to attract the right audience.
content_copy
Brand Guide
Once we have established a brand, it must be documented so that you can communicate with other designers and developers outside and inside your firm, so that they uphold your brand's integrity.
Fonts and Colors
Once we establish your brand narrative we find the colors, fonts, and symbols that best represent your company.
Copy Writing
We have a network of content writers that can develop copy that echos your brand's voice so that every communication that you have internally or externally is consistent with your message.
Live Streaming
Bow Tie Kreative offers a state of the art live stream production service that will allow businesses to engage their clients, and potential customers, using the latest technology.
Social Media Integration
Have your live streaming content be seen on Periscope, Facebook, Youtube, and more.
Community Engagement
We offer management services that will help you create, foster and grow an audience for your live streams.
Content Creation
Whether you need writing, graphics, scripts, animation, motion graphics and illustrations, we got you covered.
Post Video Editing
We have the capability of editing your video so that you can re-purpose your on multiple video platforms.
Testimonials
Find out what our customers have to say about our products and services.
Bow Tie Kreative was great to work with. I needed branding done for my marketing consulting business. Ryan was easy to work with and quick to respond. He makes it effortless and goes that extra mile. Thanks, Bow Tie!
Ahmed
Thank you.. I am learning a lot from your shows. Especially branding and marketing. Your formula concept is on point. I know exactly what your talking about and want to learn more. I'm at the beginning stages of branding but I have a better understanding when I tune in. Xoxo
Danyelle Redwine
Ryan has been a great asset to my company, he and his company have assisted my company greatly. I will always refer Ryan and his company.
Dave Boddy
Ryan was really efficient and provided a really great product. We were able to use the graphics and websites in order to promote shows as well as contest. He also provided us with video editing. We were really pleased with the work as well as the wide range of abilities we had access to with him.

He proved that his skills are adaptable to not only business clients but artists as well.
Dylan Mahaney
I was pleased to work with Bow Tie Kreative; they were professional, asked the right questions and delivered on time. I would recommend them to family and friends!
Fred Diblasio
I am pleased to recommend Ryan Perez and his company Bow Tie Kreative to anyone looking to develop a web presence or to enhance their current site. Ryan is very innovative, always looking for new solutions and fresh ideas that advances his knowledge to exceed his clients expectations and goals. He is a fun person to work with both helpful and insightful. Ryan Perez is passionate about his work and always seems to have an awareness of new creative strategies and technologies.
Gary Martin
"These days it is rare to find someone who is truly customer centric; luckily we found a professional sprit name Ryan Perez, who voluntarily went extra mile to coach us with brand development and recognition.

At the same time, he remained with us until he made sure we are complete satisfied with his services. We wish to continue doing business with Ryan and also recommend others, not to look further for your brand development."
Imran Mirza
Ryan Perez with BOW TIE KREATIVE is very knowledgeable in what they do and is a great valid asset for any design marketing agency.
Jason Franco
I reached out to Ryan to help design my sponsor a child program and brochure for my nonprofit, he did great work and really did a great job designing them...Thanks a ton Ryan! Great eye for design.
Joshua Therrien
"Your work is incredible! 450 guest and Canada's BEST in communications all LOVED what you did. Thank U"
Jully Black via Twitter
Bowtie Kreative handled our production professionally and in a timely manner! Super pleased with their work and looking forward to working with Ryan again!!! We highly recommend using them for your business needs!

Thank you Bowtie Kreative you are awesome!
Luis Class
I strongly recommend Ryan Perez and his team at Bowtiekreative
He has give my firm excellent service that was also on time and on Budget.
My profile has increased with the advertising and the Web work that Bowtiekreative has done for my firm.
It has increased my business and has given me new leads for additional work.



Masone and Company
BowTieKreative.Com is redesigning my web presence. As a public speaker, with a need for a highly interactive website, these people are the best in the business. Not only do they build the website, they also perform a vital service called Search Engine Optimization. SEO is where they make my website extremely visible to the search engines, thereby getting me near the top on Google. So, I would like to encourage you to look at BowTieKreative.Com for your web design needs.
Michael D Haines
After having launched our site roughly 2 years ago, I was planning on giving it a dust-up over the Summer Holidays. Ryan gave the site a full review and pointed me in the direction in which to implement the needed changes that will improve it's overall SEO reach. Thanks for the valuable time and I would highly recommend that you have him assist you in your SEO needs.

Nazim Beltran
Ryan was just very good to work with, he explained everything to me and was very patient with me through this process. He was able to do everything I asked and it turned out great. I just told him why I wanted a website, what I did and he went from there. My site took only a couple of days. I would like people to know that he is a great resource for designing web sites and I would refer all my friends and family to him. Very reasonable rates and I couldn't be more pleased and it was great working with you."
Paul E.
I watched Ryan of Bow Tie Creative convert a photo to an Illustration. WOW! super talented and I learned a lot. Thanks for the tutorial.
Ricardo McRae
Ryan worked around the clock to provide my company with our new website. Not only did he create an efficient and modern site for us, but explained the reasoning behind all it's components. He taught me how to modify and edit the site, as well as how to get the most out of its features. His methods of search engine optimization has already show an increase in traffic to our site. I recommend Ryan to anyone looking to have an intuitive site showcasing their business and it's products.
Ryan Verkley
"I had a fantastic experience with BowTieKreative. He showed me how to transform my website and boost my SEO ranking. "
S. Rasheem (CEO of Be More LLC)
I watched an online vector tutorial today from Ryan at Bow Tie Kreative. I was impressed with the speed and quality of work! Ryan was really easy to talk to and answered all of my questions. I will use Bow Tie Kreative for my next advertising project!
Starz Abuv
Contact us
Give us a call or drop by anytime, we endeavour to answer all enquiries within 24 hours on business days.
We are open from 9am — 5pm week days.
---